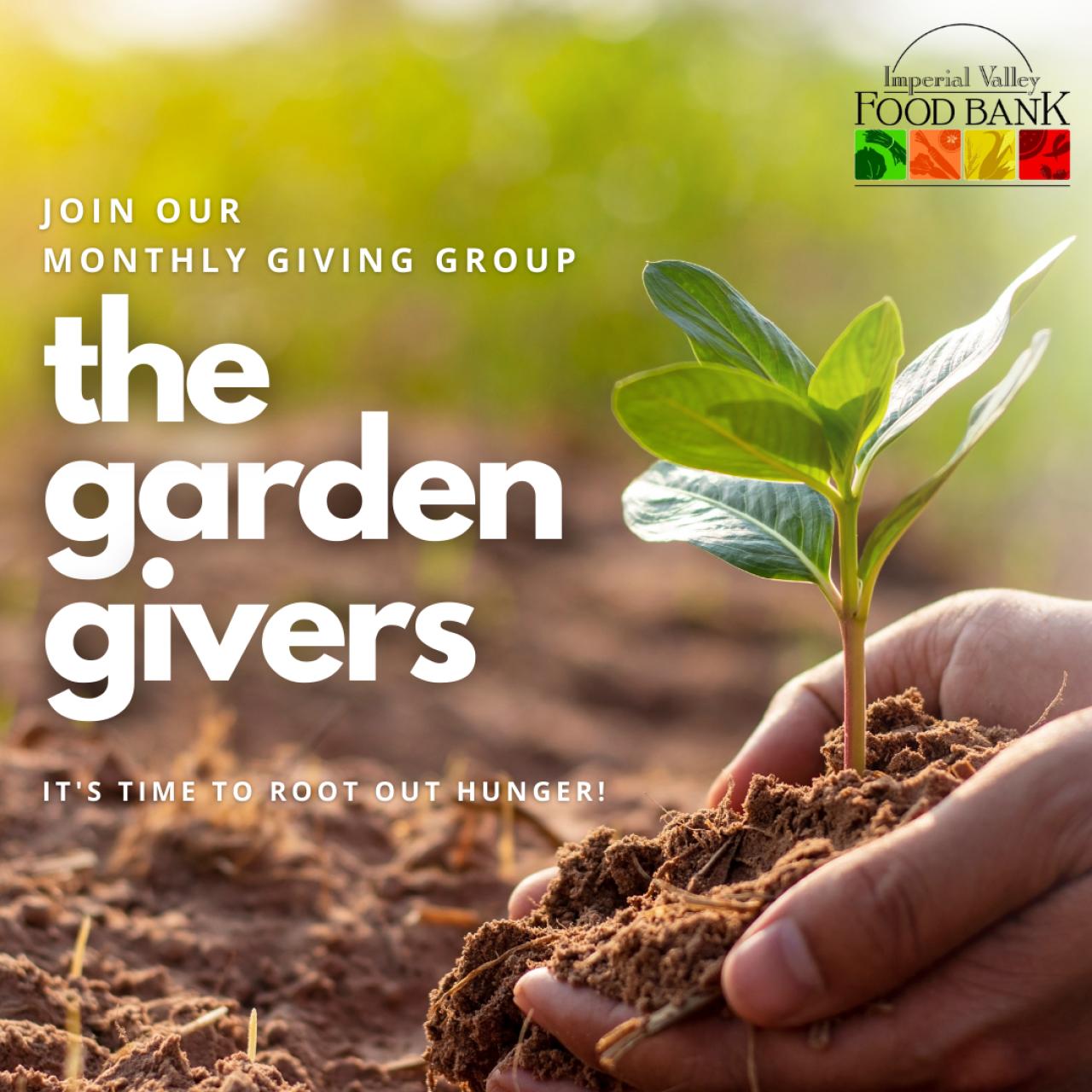 What does it mean to be a Garden Giver?
When you become a Garden Giver, you join a group of our most dedicated supporters that have committed to giving monthly. A garden symbolizes life, growth, and nourishment. The smallest seeds, all together, create fruits and vegetables that can be enjoyed year-round. Garden Givers help us create a strong base for our programs at the Imperial Valley Food Bank. With a little water and love, the potential of a garden is limitless.
Sign up by going to our online form and selecting 'recurring' as your donation type.
Reasons to Become a Garden Giver
No matter the amount, your monthly commitment helps solve hunger year-round.

If you choose to give online, your monthly donation deducts automatically from your account. Set it and forget it! We will still send you updates throughout the year and a year-end tax statement.

A monthly online contribution helps us put more dollars directly into our mission by cutting down on processing time and paperwork.

Monthly support helps us plan our budget and set goals for the future.