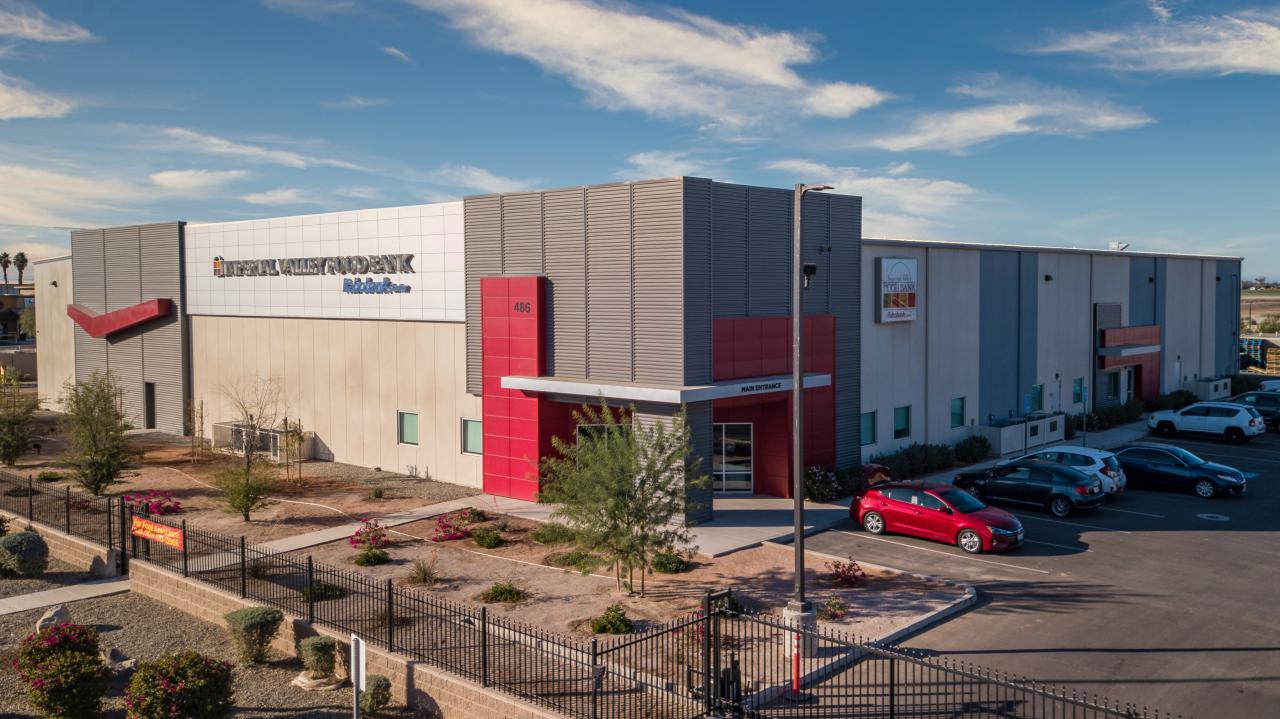 The Imperial Valley Food Pantry was established in 1991 when a college professor and his students began serving food from a garage. The need was so strong, a group of Imperial County residents formed a non-profit corporation in 1992. A permanent home was found for the Food Bank in 1997 when a 5000 square foot structure was built in County Center II. The USDA TEFAP program was awarded to IVFB in that year and they immediately ran out of room in the new building.
A second warehouse of 7200 square feet was built in 1999 with funding from CDBG grants from every city in the County. The food bank saw rapid growth in demand following the economic recession in 2007. The record number of struggling Imperial County residents caused IVFB to double the number of people it served, to 14,000 people, by 2008. As often true in rural communities, they are the first to be hit and the last to recover from major challenges such as the recession. IVFB served 21,000 people in 2011, supposedly two years after the recession had ended.
With little job growth in Imperial County except low-income work, the number of people needing food assistance decreased very slowly. By 2020, IVFB was serving approx. 18,000 people monthly, down only 3000 people in nine years.
During this time, IVFB launched a capital campaign to build a larger facility with adequate refrigeration, freezer capacity and loading docks to meet the constant demand for food. After a successful campaign, the new building opened in fall of 2019. Named Rabobank Center, the new facility is 28,000 square feet, has interior refrigeration and freezer space, loading docks, a teaching kitchen, meeting room and an outdoor amphitheater to create sustainable rental income for IVFB operations.
The larger facility was put to the test immediately as growing hunger needs resulted from the COVID-19 pandemic. Food bankers were deemed essential workers and worked tirelessly, at great risk to themselves and their families, to ensure that our neighbors had adequate food. At the height of the pandemic, IVFB served 29,000 people a month. We could not have accomplished this without the investment in the infrastructure of our organization. Our thanks to those people and companies who invested in us and our mission.